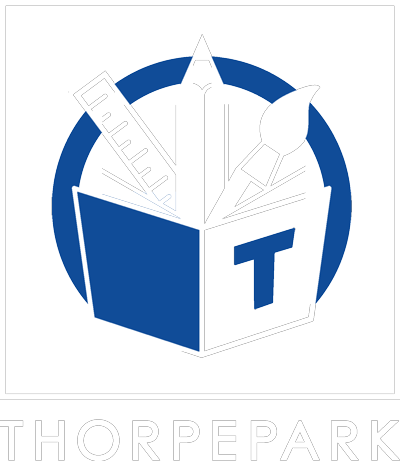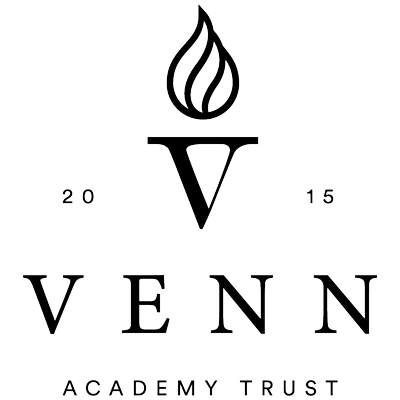 Social, Emotional and Mental Health Conference
Wednesday 29th and Thursday 30th November 2023
09:00 - 16:00

Book here: https://t.co/wl0LGJzE1X pic.twitter.com/akEaJU5nkp

— Venn Academy Trust (@VennAcademy) October 27, 2023
Thorpepark approach to reading
Children at Thorpepark are exposed to quality books and text from the day they start to the day they leave.
Reading is a life skill that we believe every child will learn and develop at our school.
We embed a culture of learning to read and then reading to learn.
Foundation and Key Stage 1
How do we teach children to decode?
Phonics is an important aspect for children developing 'reading and writing' skills. Phonics is the main strategy used to enable pupils to decode and read.
The validated systematic synthetic phonic (SSP) programme for Thorpepark Academy is Bug Club.
We use Pearson Bug Club Phonic books which are phonically matched to the programme.
https://www.activelearnprimary.co.uk/login
It is taught daily starting in Nursery, through to Key Stage One, with some children receiving additional support into KS2.
At Thorpepark children will follow the sequences of Bug Club Phonics to be able to decode and read, this is an expectation for all children, regardless of barriers they may face. Teacher are well trained in the delivery of phonics. There are opportunities to practice phonics across other areas of the curriculum and school day.
Sophie Thomson, Head of English and extended curriculum at Pearson, explains on this video the basics of phonics, how they work and provides practical guidance to help your child learn to read at home.
Find out what Bug Club Phonics is all about:
What does it look like in the classroom?
In Nursery your child will follow Phase 1 phonics, covering the 7 aspects. There is a focus on developing their knowledge and exposure to sounds, listening and oral blending and segmenting.
In Reception your child will start learning to read through phonics straight away. They will work through the sequence of learning into Year 1.
At the end of Year 1 children are expected to complete the Phonic screening check in line with national testing. Although children may pass the screening, they will continue to receive phonic teaching until they are able to decode effectively and read fluently.
If you child has still not 'cracked the phonic code' by Year 2 or Year 3 they will receive individual support. All children at Thorpepark will learn to read, and will be supported to achieve this.
Once children learn to decode using their phonically decodable books, they will move to book bands and then to become free readers.
Book Spine
We want to promote quality literature in all classrooms. At Thorpepark we have a book spine to ensure children have access to a range of authors, poets and playwriters.
Parental engagement
Thorpepark promotes reading at home and encourages children to read as often as possible. Parents are encouraged to join their child in 'stay and play' sessions focusing on reading, phonics and mark making.
To promote reading at home in EYFS and KS1 we have launched 'Bedtime Reading'. Every child can loan a book and a cuddly reading buddy to read at bedtime.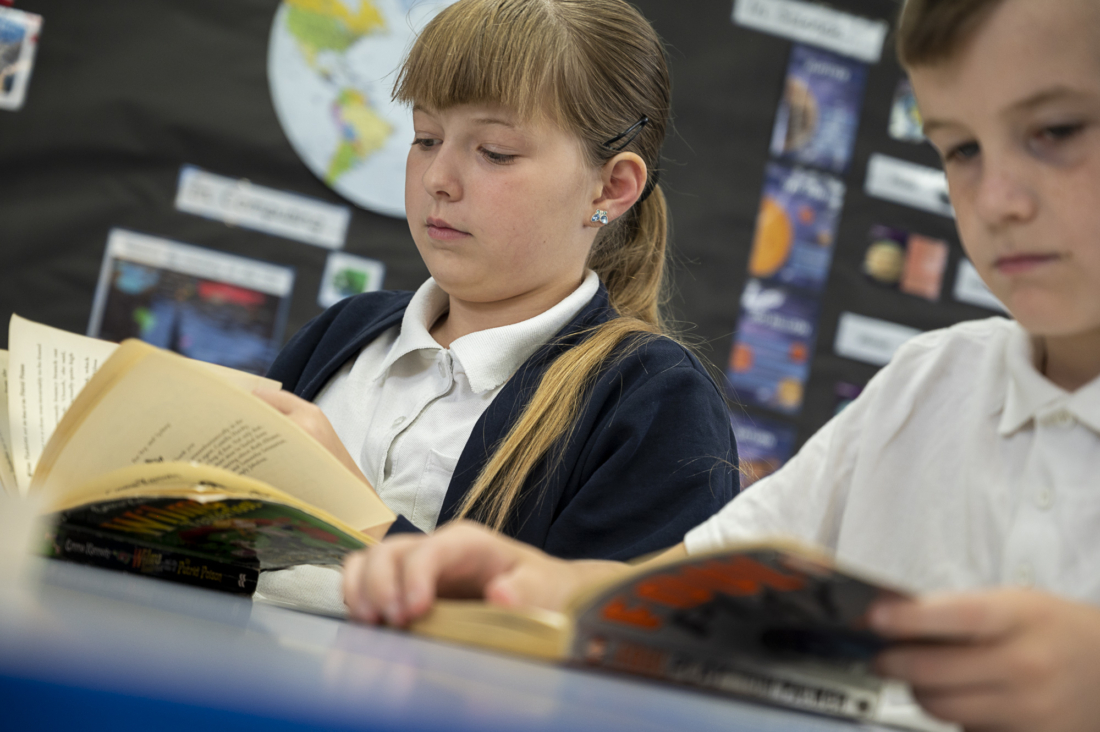 Key stage 2
What does reading look like in Key Stage 2?
Reading in Key stage 2 builds on the skills acquired from Key stage 1. Children will have the opportunity to read for different purposes to support their learning across the curriculum. Through independent, guided and whole class reading the children will have the opportunity to read a wide range of genres.
Guided Readers
In guiding reading, children will explore texts by using different types of questions. Looking questions allow children to support an answer by using the text. Inference questions asks the child to look for clues in the text. Thinking questions are used for children to use their own experiences to answer questions.
Reading for pleasure
The school promotes reading for pleasure and children have the opportunity to choose their own reading material to read in class. Magazines, books, newspaper, poems and audio stories can be taken from the library, 'Reading legend' loaning service, classroom or brought in from home to read.
Children can access allocated books online using their bug club accounts.
"Pupils thrive at Thorpepark Academy."
"Leaders know the pupils, their families and the community very well."
"Pupils are motivated to learn."
"The school's offer for pupils' personal development is exceptional."
"Pupils are motivated to learn. They enjoy lessons and they achieve well."
"By the end of key stage 2 pupils have secure knowledge in English and mathematics."
"Pupils are well prepared for secondary education."
"Leaders prioritise pupils' well-being."
"Pupils understand how to keep their minds and bodies healthy."
"Pupils know ways to raise their own self-esteem and that of others."
"Pupil ambassadors check on other pupils' well-being."
"Pupil mentors support younger pupils and those new to the school."
"Pupils are empathetic and show understanding of other pupils' needs."
"Parents work in partnership with leaders and staff."
"Many parents appreciate the adult learning and volunteering opportunities available to them."
"Leaders, including the trust, ensure that pupil, parent and staff well-being is a top priority."
"Leaders are committed to and highly skilled in supporting pupils who struggle to manage their own behaviour."
"There is a truly inclusive ethos."
"Leaders have designed the curriculum to develop pupils' sense of belonging, identity and pride in being from Hull."
"Pupils learn about people and places from their local area in all subjects."
"Leaders have ensured that the teaching of reading is strong."
"Pupils are exposed to a wide range of high-quality books."
"Lots of initiatives are in place to encourage pupils' love of reading."
"Children in the early years get off to a good start."
"The curriculum for pupils with special educational needs and/or disabilities (SEND) is well designed."
"Pupils often benefit from bespoke plans which are matched to their needs."
"Pupils love the 'Thorpepark 50'."
"Extra-curricular clubs are carefully chosen to stretch individual pupils' talents in music, sport and other areas, including sewing."
"Pupils learn the importance of contributing to their community."
"Pupils enjoy being active citizens and getting paid in credits they can spend in the school shop."