Thorpepark approach to reading
Children at Thorpepark are exposed to quality books and text from the day they start to the day they leave.
Reading is a life skill that we believe every child will learn and develop at our school.
We embed a culture of learning to read and then reading to learn.
Foundation and Key Stage 1
How do we teach children to read?
Children begin reading by learning letter sounds and applying them into word building.  We use letters and sounds to ensure that the children have a consistent approach to the teaching of synthetic phonics. The children are taught tricky and other key words by sight.
We aim to make phonic lessons as interactive, stimulating and as fun as possible to encourage children to enjoy reading.
Children read individually, in small groups and as part of a whole class. A variety of genres are chosen at the appropriate ability for children.  We aim, by the end of Year 2, for children to read books fluently without having to decode individual words.
In addition, children will ask and answer questions about the books they are reading. Children begin to look at the layout, structure, characters and plot of the text.  Every class in KS1 will have story time daily, where the class can share a good book.
Book Spine
We want to promote quality literature in all classrooms. At Thorpepark we have a book spine to ensure children have access to a range of authors, poets and playwriters.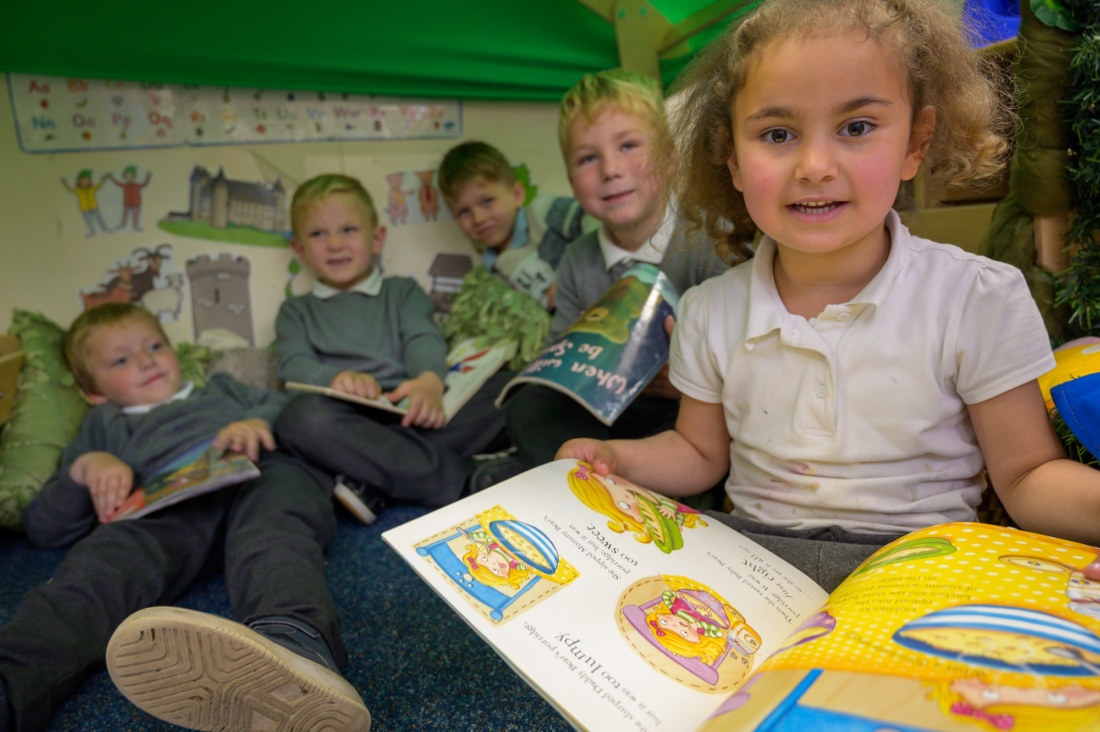 Parental engagement
Thorpepark promotes reading at home and encourages children to read as often as possible. Parents are encouraged to join their child in 'stay and play' sessions focusing on reading, phonics and mark making.
The school works in partnership with the Family learning programme to run a 4 week course (Read, Enjoy, And, Discover) so parents can develop strategies and approaches to help their child to read at home.
To promote reading at home in Jumping Beans and Little Jumping Beans we have launched 'Bedtime Stories'. Every child can loan a book and a cuddly reading buddy to read at bedtime.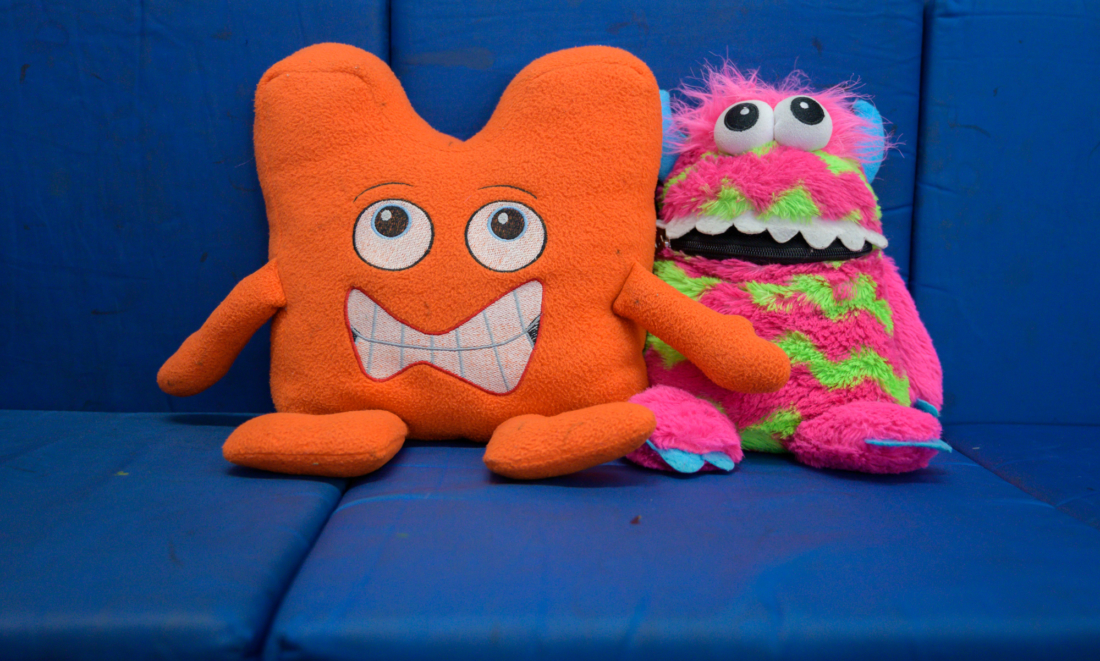 Key stage 2
What does reading look like in Key Stage 2?
Reading in Key stage 2 builds on the skills acquired from Key stage 1. Children will have the opportunity to read for different purposes to support their learning across the curriculum. Through independent, guided and whole class reading the children will have the opportunity to read a wide range of genres.
Guiding Readers
In guiding reading, children will explore texts by using different types of questions. Looking questions allow children to support an answer by using the text. Inference questions asks the child to look for clues in the text. Thinking questions are used for children to use their own experiences to answer questions.
Reading for pleasure
The school promotes reading for pleasure and children have the opportunity to choose their own reading material to read in class. Magazines, books, newspaper, kindles and audio stories can be taken from the library, classroom or brought in from home to read.
Sign up for free use of Oxford Reading Tree books on your tablets.